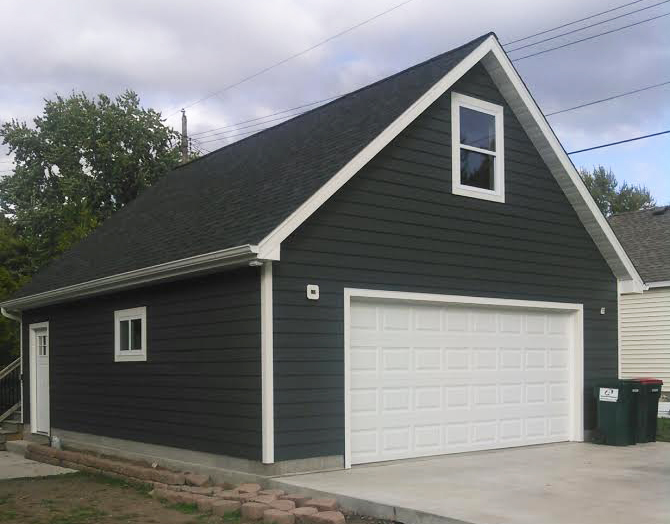 Residential painting makes up the bulk of what we do here at Northern Painting, and you can see that in the quality of our work. As a full-service residential painting company serving Hudson, North Hudson, and Northline, WI, we aim to give each family a paint job they can be truly proud of. We can handle exterior painting, interior painting and a range of other services that will enhance the quality and look of your home. Here is a closer look at the services our residential painters currently offer:
Exterior painting: When a guest visits your home for the first time, the exterior paint job is probably one of the first things that will catch their eye. What does your exterior paint currently say about you? Does it give off an impression of being boring or playing it safe—or even worse, of neglecting your home? If so, our residential painting company is here to help ensure your exterior paint truly reflects the warm and welcoming nature of your home and your family. Contact our house painters today to get started!
Interior painting: From the kitchen where you prepare meals for your family and the bedrooms where you read, sleep and dream to the living room where you spend lazy Sunday afternoons watching TV and playing board games, each room of your home has its own unique spirit, and that ought to be on display in the paint you select. Once you choose the perfect color, our interior painters are available to provide seamless and enduring work.
Additional services: In addition to being a residential painting contractor in Hudson, WI, we also provide residential deck staining, pressure washing, stain varnish, millwork, repainting and more.
Please get in touch with Northern Painting today and receive a free estimate from our commercial and residential painting contractors. Serving Wisconsin and Lakeland and Lakeland Shores, MN, you can reach our residential painters by calling (715) 410-0031, or by filling out the form on our Contact Us page.