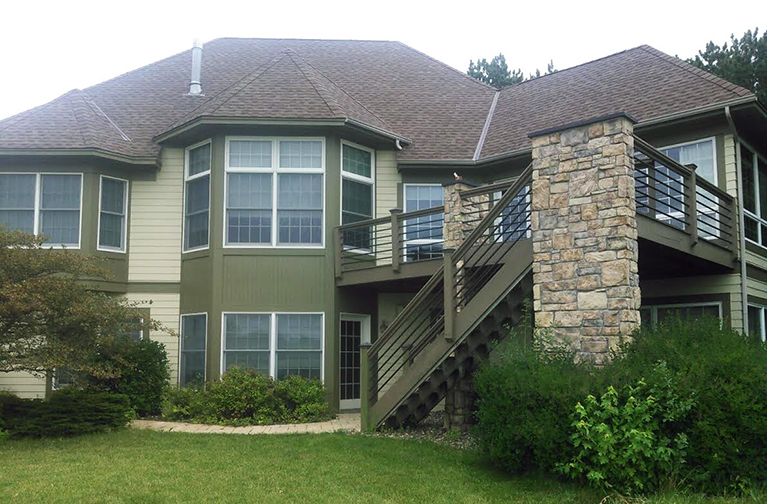 All About Northern Painting
When our family founded Northern Painting back in 1986, we had a few simple goals in mind: to provide excellent work using the best products available to us; to make each client experience a convenient and rewarding one; and to help both the homeowners and local businesses in our community thrive. Now, 30 years later, a lot in the world has changed. But our dedication to these core priorities has stayed the same. We strive to be much more than your average business or typical house painters in Hudson, North Hudson, or Northline, WI, and we hope that is clear in every client interaction.
These days, residential painting accounts for the bulk of our work, but we also offer commercial painting services and occasionally provide painting services for new construction projects. We also provide the occasional deck staining and pressure washing services, though our focus is always on painting. We proudly use top-quality products from Sherwin Williams, one of the leading paint brands in the industry, to ensure a visually seamless and long-lasting paint job. Where our competitors are always looking for corners to cut and pennies to save, we approach each job with one goal in mind: How can we make this client's property look its best, without sacrificing speed or reasonable rates?
As local residents of Hudson, WI for several generations, our family and our company have a vested interest in the strength of both the residential and business communities here. We always appreciate the chance to help in anyway we can, and we hope you will get in touch the next time you need a top-notch painter in Wisconsin, as well as Lakeland and Lakeland Shores, MN.
For more information or a free estimate, give Northern Painting a call at (715) 410-0031, or visit our Contact Us page. We all look forward to hearing from you.